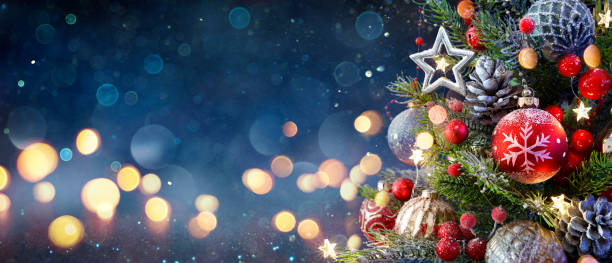 Yes, Gentle Readers.
Following a long, lovely, warm autumn, we've had two good dumps of snow here in the last four days.

There's not been a County plough in town -- yet.

Only on the highways, and then again, our not-at-all major highway linking two larger highways is partly covered snow with icy patches.

Our clocks went back an hour overnight -- from Mountain Daylight Time to Mountain Standard Time.
What does all this mean?! "Winter is coming", as they say in the movies, or wherever they say it. And in my world, up here in the Northern Hemisphere, with 'winter' comes Christmas.
Those of us who are Makers understand. Our needles (stitch or knit), our hooks (crochet), our machines (sewing, quilting, felting), our wheels (spinning), our looms (weaving) -- all are ramping up to top speed if we are making gifts for others. And I am with you, Gentle Readers; I'm with you!
On the knitting front, I'm making fingerless gloves (by request) for a long-time friend who, apparently, has never owned any. The pattern is 'Cielo' from Eweknit Toronto on Ravelry, and I've combined two yarns to make these: Filatura di Crosa Fancy Line Gioiello -- in colour #5 (red) with a bit of gold bling, and Jaggerspun Zephyr Wool-silk 2/18 lace-weight, in 'Cinnabar' (all from stash). I've finished the first one of the pair -- a bit 'blingier' than expected. I hope my friend will like them!
The 6-ply socks for another friend are well on their way to being finished (on the foot of the second sock) but they're Very Plain so...no photos at present. Sorry!
I did, however, cast on another knit for Xmas this week -- and am about 25% along the road to a finish. It's the Gothic Lace Cowl, a free pattern from Tin Can Knits on Ravelry. I've made it before with a thick yarn. This time I'm doing 2 finer yarns together, and so far I'm happy with the result.
I chose this one because it's for my nephew's partner who has a "goth" esthetic and who, he says, would like lace. The yarns I'm using include one purchased especially -- "Widowmaker" -- a sock yarn (merino/nylon blend) from Black Cat Custom Yarn out of Chilliwack, B.C., which I bought when in Revelstoke in July. The other is another lace weight from stash and yes, another JaggerSpun Zephyr Wool-silk 2/18 selection -- this time in the "Mahogany" colour-way. The lace-weight selection is adding just the right amount of weight, while blending in beautifully with the hand-dyed yarn. Yes, I could worry that the colour selection 'interferes' with the Gothic Lace pattern, but I've decided not to!
The pattern calls for buttons, and I found the perfect ones at the Prairie Fibre Festival in Lacombe in mid-September, to whit:
There are also gifts in the cross-stitch department. First, I can now show you the gift I sent my sister, as her birthday was Friday and she received it early last week. The designer is Erica Michaels. I created the piece on 32-count Lambswool linen from my stash, using Needle Necessities over-dyed cotton floss, in a colour that I knew my sis would like, as she has a 'beach esthetic' going on at her cottage.
The initials are my sister's and mine; the dates mark the year we became sisters (1957) to the present -- 65 years since her father married my mother and brought her and her older brother (RIP 1981) to create a new family. This was a very special piece for me to make, and I'm glad she likes it.
Another before Xmas gift in the cross-stitch realm is a "November Needleroll" that isn't. Say what?! I chose the pattern by that name to make a little piece for a friend of mine who has a Big Birthday coming in the middle of this month. But she's not a stitcher, so it's not a needle roll. Instead, I found a darling little frame at a local vintage shop (Cuckoo's Shop in Alix, Alberta) and made this:
With apologies for the glare from the window on the left...it's only about 6" W x 8" L. It's now packed up and ready to mail this week.
Today I finished one of my family Xmas gifts in stitch but because I think my daughter reads this blog...sorry! No photos!
And I've taken up a cute piece for "Black Sampler November" -- but again, it's for my daughter's household so...no photos! Sorry!
Meanwhile, on the quilting front...the top for the throw for a Certain Young Man is almost finished. I have the centre part done, as I mentioned in my last post, and I'm working on a pieced border.
As for the artwork? My hands have finally recovered, so I'm hoping to return to beading and stitching the "Fallen Log" in the coming week. There'll be more about this in the next post, I'm sure.