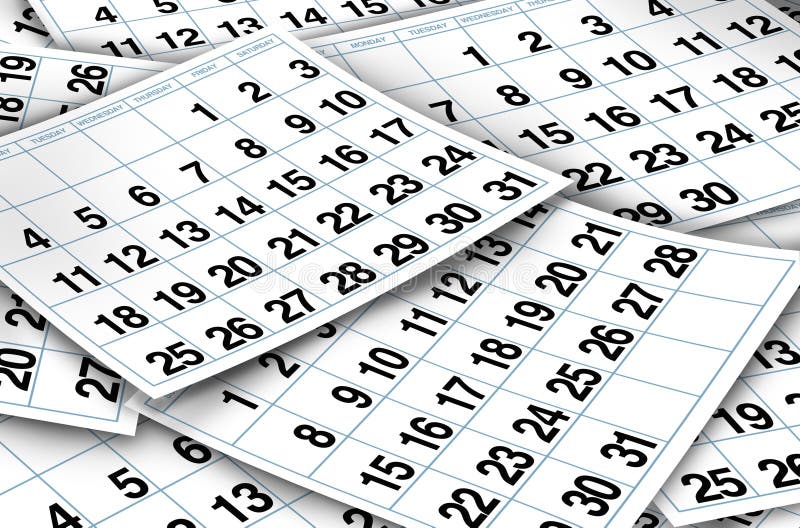 That's what September seems to be doing. This, of course, is not the first time September -- or any other month, for that matter! -- has appeared to evaporate before our eyes. In 2020, this may be a good thing, for it means that (hopefully!) before we know it, this Annus Horribilus will be behind us. A bit of hope for the future...but we'd best not start counting our chickens just yet...
One of the reasons -- at least for me -- that the weeks have flown by thus far this month, is that I've been busy.
"Busy" is valued in our culture, though it's often used as an excuse to not do things one doesn't really want to do. But this month, this year, the last couple of weeks, I really have managed to fill my days -- and happily, for the most part. And being 'busy' has gone a long way to keeping the 'demons' at bay -- the Blues, that is. Those little blue critters that want to sit on your shoulder and whisper Ugly Nothings into your ear every time you try to go to sleep, or sit quietly with a good book, or as you go to answer the phone.
I decided to flip through my calendar and share with you some of my "busy-ness" since my last full update:
August 24 -- lawn mowing, followed by an online Zoom meeting of some sort (must have made an impression on me...);
August 26 -- a trip into town for an outdoor birthday celebration, masked and at distance, for a church friend turning 80;
August 27 -- another trip -- for groceries, supplies, and a visit with my sister;
August 29 -- watch the live-stream of the wedding of the daughter of my close friend, Candy, who'd died in April;
August 31 -- another Zoom meeting -- this time for a SAQA committee of which I'm part;
September 2 & 3 -- more Zooms -- including a Textile Talk (I enjoy these) -- and a tutorial on how to bid at the up-coming Annual Benefit Auction for SAQA;
September 4 -- Lab tests in town -- a real production!
September 8 -- Happy Birthday to me! My friend and SAQA colleague, Mary, took me out for lunch and we spent some time with "show & tell". Her gift bowled me over!
Look at this! Mary's a talented quilter and fabric painter who's added wet-felting to her art quilt repertoire. She created this beauty using roving I'd given her last February -- for her birthday -- and a photo she'd taken from the Jacobite Express when we were on our Scotland trip together in September 2017. It now has pride of place on a wall in my bedroom:
View from the Train
Mary Wilton - 2020
September 9 -- a phone appointment with my doc (all my lab tests turned out fine and "Your cholesterol's the best I've ever seen it!") and another Textile Talk. 😊
September 10 -- A quilty day with my friend Gwendy. We took her first 'large-enough-for-a-long-arm' quilt to the local long-armer, had lunch out and then spent the afternoon cutting and piecing -- she at my kitchen table and me in my sewdio. While she cut strips for a new quilt, I worked on the blocks for my daughter's "Turning 40" quilt. All the blocks for the "original" quilt are assembled, and put together into columns. However..the challenge comes next: adding blocks to make it wider and longer -- 30% larger than the original -- in order to suit her queen-sized bed. Onward!
September 12 -- Another Quilt Freedom class with Joe!
The theme for this one: Grids. He and his friend, quilt collector and historian,
Julie Silber
, opened the workshop with a mini-trunk-show of quilts using this technique: antique ones from Julie's collection, and contemporary interpretations from Joe.
Then the hands-on exercises began. For the first one, Joe had us create a grid using two fabrics -- one for the focus and one for the 'grid' (sashing). The key was that the sashing strips attached to the blocks had to be in the shape of an "L" -- on the top (or bottom) and along one side (whichever side you wanted). I put strips on the top of each square of fabric, but changed up the sides.
I've added outer borders to mine to make it a bit larger, as I've decided it will be quilted up and given away to a local youth centre for its new moms program. The fabric is a poly-cotton (the orange) and a cotton. The latter is left over from years ago, when I made my daughter a pair of pyjama pants one Christmas, while the poly-cotton was given me some years back by my late friend, Joan, and is left from making other charity quilts (the was a large chunk of it!)
The next exercise? Joe illustrated how he inserts grids into his artwork without disturbing the original lay-out of the piece. Here's my sample -- a small block. And yes, there is a bit of "interference" with the original lay-out...can you tell where?
The final exercise: make a 24" (or so) square out of 3 to 5 pieces of fabric (some can be the same fabric, just in pieces). Cut the fabrics free-hand, assemble with sashing -- either as an "L", as in the first exercise, or by inserting strips, as in the second. Here's what I ended up with -- approximately 23" square once I added the outer strips and a pieced border:
"Is it a cushion cover?"
Yes, actually, it is!
At last I hope I've satisfied all those people who've asked that question when visiting my booth at the Lacombe Art Show. I've finally made a cushion cover! 😉
In addition to this roster, there have been sunny days when I've been out in the yard and garden. I've now put up a second raised bed to match the first. I've transplanted a wild rose that sprouted up near one corner of my house, out in the lawn, just doing its thing, to a spot where I hope it will add beauty to a grove of shrubs -- lilac and honesuckle. I've split out my irises and agapanthus (again!) and transplanted those bulbs to the edge of that grove too, adding some new bulbs -- croci and daffodils -- that I hope will show up in the spring.
And on the rainy days? More quilting, of course! I finally finished the "Unity" Sewing-in-Place top from Bonnie Hunter, which I've entitled "Star Crazy!" The wide backing I ordered for it is on its way to me, so I should be able to get it to the long-armer sometime later this week. Meanwhile, I had it outside on a sunny day for its photos -- Pookie-approved, of course!

Miss Pookie approves!



"I think I'll just stay here, okay, Mom?"


Some of the starry details
This week, I also finished the second of my "Chaos" pieces -- 12" x 30" mounted on painted stretched canvas. I started these some months ago, and stalled...just part of the 'chaos' that COVID has wreaked in my world. Here is the pair, which I hope to have framed in plain black 'floaters' (as usual):

Coping with Chaos
(C) 2020



Sometimes You Can Cope,
Sometimes You Can't
(C) 2020
I've some ideas for additions to this 'series', in assorted sizes, but nothing under construction at the moment. My creative 'mojo' remains a little shakey...but it will return...I hope!
As always, there's been steady progress on a "Socks from Stash" pair for September...
And with Chrsitmas coming, there is embroidery to finish and more gifts to knit. For that, a gal needs Stash Enrichment! Conveniently...COVID restrictions eased just enough for the annual Prairie Fibre Festival to take place on Saturday. Between that and birthday gifts from two Kindred Knitters...I find myself truly blessed!
The two balls of Queensland "Perth" are the birthday gifts -- "Tasmanian Bay" colour way on the left; "Royal Blubell" on the right. (Yes, that's how the 'blubell' is spelled by the manufacturer!) That one will be paired with the absolutely delicious lace-weight blend -- "Ekiko" -- 74% baby suri alpaca, 26% mulberry silk, in the "Dragon's Egg" colour-way from Dragon Strings -- for a Christmas gift.
The pink-purple skein on the left is fingering-weight superwash merino and silk (50-50) in the "Crushing It" (as in grapes!) colour-way from Numana Yarns. It may or may not be combined with the "Tasmanian Bay" on the upper left. I'm thinking each of those will have its own project...pour moi! 😊
And so, Gentle Readers, it's time to close this out and think about a walk on this fine morning -- the last day before the Autumn Equinox arrives for 2020. There was a brisk wind most of yesterday, that has blown away the smoke that travelled all the way up here from the fires in the US' Pacific Northwest. I only hope those of you who live there are safe and well, and that the weather is turning so that the fires can be quenched.
There are branches to prune and flowers to gather, and more of the garden to put to bed. There's quilting to do and knitting to start for Christmas...and blues to chase away!
And for those of you watching the 2020 SAQA Benefit Auction...Section 2 is open for bids today. Section 3 -- where you'll find my contribution -- opens a week from now. Bid if you can, so that art quilts can continue to be exhibited around the globe. And if you can't, just pop on over and enjoy the eye candy, eh? 😉
Leavning you with my late-as-usual link to Nina Marie's Off the Wall Friday...and a wish for a Good Week, all autumnal reds and golds, or spring-time fresh greens, wherever you are. Thanks for reading!