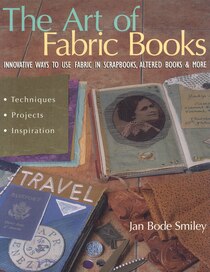 Though I didn't post this before I left my house early this a.m. (I was co-leading the Advent Quiet Day at my parish church -- and yes, thank you, it was lovely, but I am exhausted...).
WE HAVE A WINNER
of
the draw celebrating Blog Post 950
! The envelope please...
And the winner is...
Dolores!
Congratulations! As soon as I post this, I'll be e-mailing her for her snail mail address and
The Art of Fabric Books
will be on its way to her early in the week.
I hope to be tuning in to
Bonnie's Quilt Cam
tomorrow afternoon; if you're doing "Easy Street" (or even if you're not!), perhaps you'll join in too? I believe it'll start around 2 p.m. Eastern Standard Time (noon out here in the Mountain region...)
I'll be doing more of the hand stitching embellishment on "Trio"
, my Final Assessment Piece in the C&G.
Happy Hanukkah
to my Jewish family (in-laws) and friends; as I type I am basking in the glow of the First Night candles. May you have a blessed Celebration of Light and the historic miracle God wrought all those centuries ago.
And to all and sundry, have a great evening and a blessed day tomorrow.