Nine fifty. Nine
hundred
and fifty posts. Moving toward 1,000, and toward ten years of blogging. I was a few months past fifty when I began...you do the math! ;-)
So, today's special -- it calls for another wee give-away! Since I hit
Post 900
, I've been having fun with these...and there'll be yet another at 975 -- and a much larger sharing out of goodies for 1,000, so you have to keep reading! LOL!
I love fabric, and I love books, so once upon a time I thought I might like to make...fabric books. In the end, I found it wasn't my cuppa...so I have this wonderful book to give to just the right owner: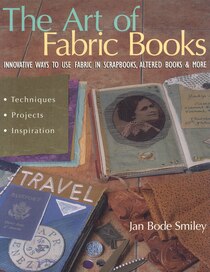 Published in 2005 by C&T Publishing, it's been sitting in my library, pristine and untouched
...and it's calling out for a new home!
There are six chapters on projects -- from fabric tag books to scrapbook/journals and altered books, and all sorts in between. There's even a page entitled, "Don't Sew? And Don't Want To?" -- leading into all the techniques one needs to create books, or in books or with books and fabric -- with and without sewing.
Here's the deal: anyone who comments on this post-- and though comments remain 'moderated' I've removed the word ID requirement to make it easier to do -- between now (8 a.m. Mountain Standard Time, Saturday, December 1, 2012) and 8:00 a.m. MST on Saturday, December 8, 2012 will have his/her name put in a hat for a random draw. Ready? Set? GO!