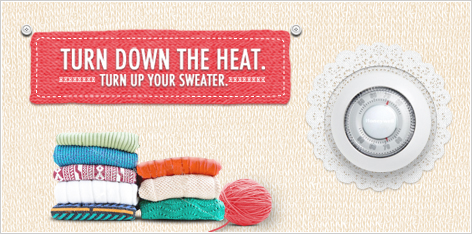 Happy February!
Whether or not Balzac Billy sees his shadow tomorrow (Groundhog Day), this month tends to be one of 'puff and blow; fill the ditches full of snow'.
The
World Wildlife Fund here in Canada
is reminding everyone that there's more than one way to stay warm.
February 9th is National Sweater Day
! "Pick up your pointy sticks -- it's time to Cast On!" --
Brenda Dayne
.
Grannies around the world know best!