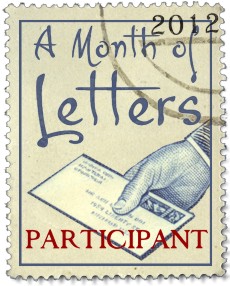 I
love
to write letters. I still send 'paper' cards at Christmas and for birthdays and anniversaries whenever I can, and usually add a personal note. I'm not much of a card
maker
; rather, as a lover of beautiful stationery and pens (I'm still trying to find an affordable fountain pen, as I can't get refills for the two I have, and one has lost its 'bladder' for filling from a bottle), I've never passed a stationery store without going in to fondle the wares and breathe in the smell of ink and paper-stuffs.
I had my first pen-pal at age 10 and although ours is now a hit-and-miss e-mail correspondence, we did manage to keep it up for 30 years till, as They say, "Life got in the way."
Alas,
this challenge
is not so much a call on my time or motivation as it is on my
finances
. It costs a minimum of $0.61 CAD
per letter or postcard
(yes,
Canada Post
prices these at the same rate)
within Canada
, and the current letter/card rate to the US is $1.05; to other countries, $1.80. Thus writing a daily letter to a Canadian friend would run me almost $18 for February's 29 days, and over $30 if I sent them all to the US -- over $50 if they all went to the UK or Europe or wherever! And
that's
assuming I have a supply of stationery on hand (which, being me, fortunately, I do).
It would seem that our postal service wants to have its cake and eat it too: it complains that there's not enough
genuine
mail (i.e. NOT advertising!) going out (i.e., demand is declining), but it's not making it easy to send letters for those who are so inclined -- and who are often of the Older Generation, on fixed incomes. For me, it means that it's tough to do this "challenge" on the spur of the moment, because it's not worked into my budget -- whereas the cost of e-mail is (it;s part of my monthly internet billing).
So...my hard-copy letter-writing will continue as it has now for some time: at Christmas, for thank-yous, birthdays, anniversaries, new babies and other special occasions. Now, who'd like a daily e-mail?